My sister is into Yaoi so once she watched Gravitation. She was trying to get me into Yaoi and told me about it, but the only reason why I watched it was because Daisuke Asakura made the soundtrack. So...
How most people watch Gravitation: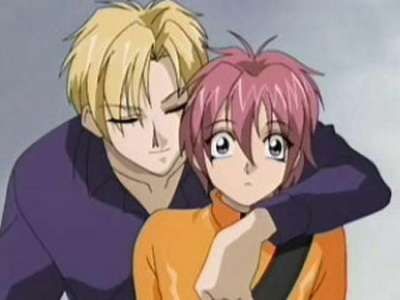 "Yaoi!"


How DA Family fans watch Gravitation: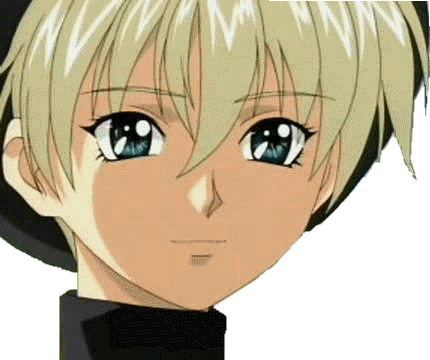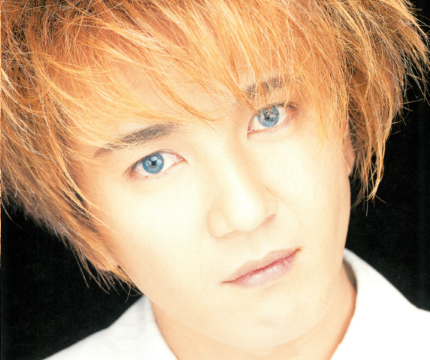 "Dai-chan!"


The author, Maki Murakami, is known to be a big fan of Access and Daisuke Asakura. She also confirmed Tohma's character in Gravitation is based on Daisuke.

As if it wasn't obvious.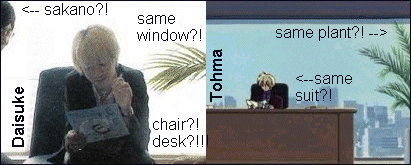 Since Murakami herself is a fan of Access and Tohma is based on Daisuke then Ryuichi Sakuma should be Hiroyuki Takami. Some say he may also be Michihiro Kuroda, mainly because Daisuke was in Iceman when the series was produced.

He does look more like Hiro than Rin IMHO.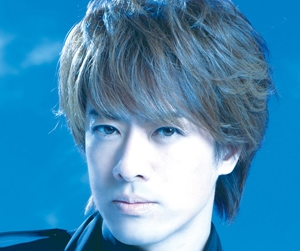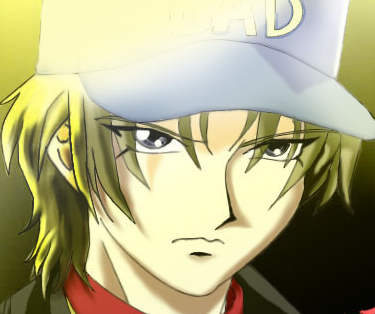 This also would make Shuichi T.M.Revolution... XD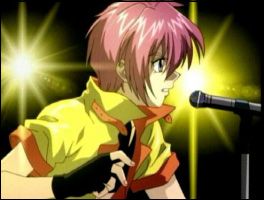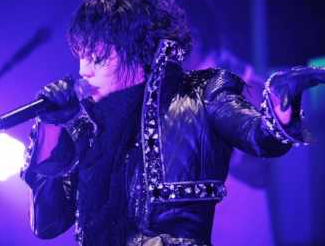 I'm not into Yaoi but I loved Gravitation, mostly because every time I was like "This reminds me something". Every DA Family fan should watch Gravitation.
PS: Am I the only one who think Eiri Yuki sounds like Hiroyuki?
Current Mood:

amused
Current Music: Iceman - Shining Collection